Dan Carfang volunteered to drive veteran Rich Fossali to Wellstar's Kennestone Cancer Center last week… helping him recover. And, Mr. Fossali was pleased that Mr. Carfang helped him – and stayed with him in the Wellstar medical center while awaiting for his appointment.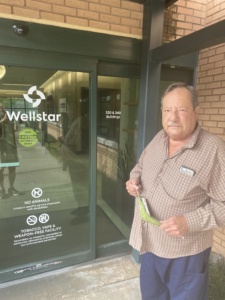 Now, more volunteers are 'offering rides' – and Knights of Columbus are supporting the VET Tran program across Metro Atlanta and Athens.
"Safe America has been proud to see over 30 Knights have volunteered… and now as we get more offers, we'll invite Knights to 'do good' and help veterans who need a ride," noted SafeAmerica CEO Len Pagano. "We've been in touch with the Veterans Administration and they're sharing their pleasure for our help – and we'll keep-in-touch so they can offer rides by us."
Pagano added that Kaiser Permanente is also exploring collaboration with their Metro Atlanta medical centers. And, Deputy Director Terrill McFarland – who has met with Len Pagano last year – has invited him to a meeting next week. Simultaneously, other military non-profits are also being invited to share SafeAmerica's VET Tran information for rides.
"We look forward to helping more – as there are hundreds of veterans who can't get to hospitals or doctors quickly," Pagano noted. "For anyone who needs a ride, call us at (770)-973-7233 or me personally at (770)-509-7958."
Watch for more updates on VETV plus social media (on LinkedIn and Facebook). To help fund our VET Tran, plan to play golf on November 14 at the Indian Hills Golf Course in East Cobb County, Georgia. For a foursome, contact Chairman Jim Clifford at (404)-210-5277 OR another VET Tran volunteer leaders:
                      Rich Fowler at (404)-218-1953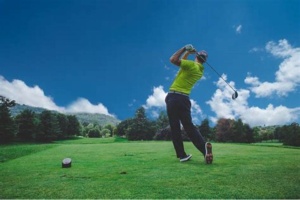 Dan Carfang (470)-462-8245
                      Len Pagano at (770) – 509-7958.