The DAV / Region 6 – the largest chapter of DAV in Georgia – has met with Safe America staff today (on Friday) – sharing it will meet on Monday with its members and offering them to 'ask' for a ride to medical care Safe America's 'VET Tran.' The DAV – known as 'Disabled American Veterans' – has had limit of getting rides for veterans in their own fleet. Now, Mary Ann Bautsch, Vice Chair of the Region 6 DAV, listened today to what has been done thanks to Knights of Columbus in Georgia (as volunteering to drive veterans for 'free'). Safe America CEO Len Pagano thanked the Knights and said 'I think we'll do a great system that can be expanded all over Georgia and eventually over other states."
Dan Carfang, who is coordinating Knights of Columbus volunteers, noted he will be approaching more Catholic parishes to get more Knight 'volunteers' to help veterans. Terry Defore, who's driving special transportation services in Georgia and uses buses and other vehicles, also 'accepted' a role to serve as an emergency 'driver' for short-term requests. Mr. Defore and Mr. Carfang – serving with Mr. Pagano as the 'VET Tran Executive Team' – joined with Mike Bautsch, who will serve as the Safe America Chief Technology Officer (CTO) (managing on all 7 websites including VETV plus Livesafe.live, COPS, SafeAmerica.org, WorldSafeInstitute.org, MyDawgs.TV and SafeAmericadrivers.org.).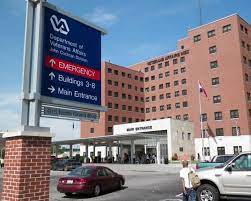 "It's impressive to see what we're getting done with volunteers – and, what we've gotten financial support from Primerica, Enterprise and other companies," Pagano said. "We look forward to helping hundreds of veterans and getting our system 'up' to reach thousands in the next year."
For a volunteer ride, you can contact Dan Carfang at (470)-462-8245. Or, call Safe America at (770)-973-SAFE and other staffers will also help assist you.