Thanks to our 'VET Tran' program, SafeAmerica is helping get military veterans to both medical and mental health care.
Terry Defore, who's joined SafeAmerica as our Fleet rider, will help drive an ambulance for those who may need one to ride. And, Dan Carfang is also involving Knights of Columbus from St. Ann, Transfiguration and St. Joseph's parishes.
"We're proud that we have grown over 15 drivers who can help each week," noted CEO Len Pagano. "We'll also help female veterans – and make sure they get comfortable rides – if they like, by other volunteer drivers who are women."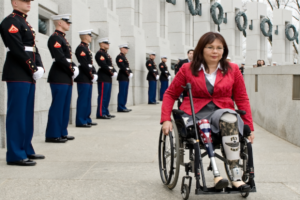 SafeAmerica can give you a confirmation by calling Dan Carfang at (470)-462-8245. Or, for an ambulance ride, call Terry Defore at (404)-707- 5925.